One Day Only
February 25, 2019
One Day Only
February 25, 2019
Towngate Theatre & Cinema
2118 Market Street Wheeling, WV
304-233-0820
Hours
8:00pm

Free Admission
Towngate Theatre will host a one-night-only performance of Quantum Theatre's rendition of EM Lewis' timely and topical play "The Gun Show (Can we talk about this?)" at 8pm Monday, February 25.
The performance is free.
No reservations will be taken. Seats will be filled on a first-come, first-served basis. The box office opens one hour prior to the show.
The show runs approximately 60 minutes with no intermission.  A facilitated conversation follows the performance.
For more information, call Towngate at 304-233-0820.
About the Show
"The Gun Show (Can we talk about this?)" is a thoughtful one-man play excavating the playwright's own complicated relationship to gun culture. While proponents on both sides talk past each other, "The Gun Show (Can we talk about this?)" explores the many nuanced considerations in that narrative dominated by political sound bytes and simple solutions.
Playwright EM Lewis shares five personal stories about her own varied experiences with guns, told by a single actor. The writer hopes that the power of personal storytelling can unite people of differing experiences, backgrounds and opinions.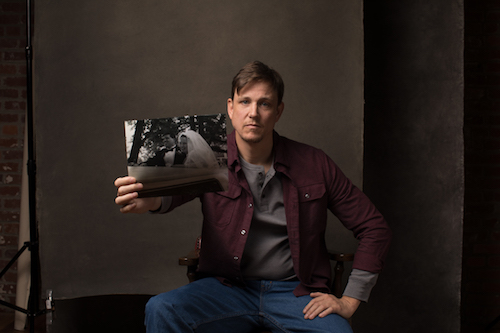 About Quantum Theatre
Now in its 28th season, Quantum Theatre is a company of progressive, professional artists dedicated to producing intimate and sophisticated theatrical experiences in uncommon settings, exploring universal themes of truth, beauty and human relationships in unexpected ways.
About Towngate
Towngate is a cornerstone of creative life in Wheeling and serves as an entertainment destination for residents of the Ohio Valley and beyond. People of all ages and backgrounds gather here to create and experience art onstage. Most of all, Towngate celebrates the essential power of theater to illuminate our common humanity. The community enjoys and participates in hundreds of live performances, classes and workshops year-round.
Towngate Theatre & Cinema
2118 Market Street Wheeling, WV
304-233-0820
Hours
8:00pm

Free Admission