One Day Only
March 11, 2020
One Day Only
March 11, 2020
Stifel Fine Arts Center
1330 National Road Wheeling, WV
304-242-7700
Hours
10:00-10:45am

Free Admission
Join instructor and Eastside Karmany founder Amy Johnson for a 45-minute senior yoga chair class 10-10:45am Wednesday, March 11 at the Stifel Fine Arts Center.
We'll practice movement, balance, flexibility and breathing techniques (pranayama), and cultivate an understanding of their importance. The class will also focus on overcoming the mindset that allows us to become sedentary when dealing with an ailment or an injury.
Free admission. Pre-registraion required.
Register online or call 304-242-7700.
Presented in conjunction with Presence: An Exploration of Aging Through Art.
More about Amy Johnson: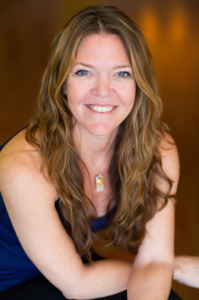 Amy Johnson is the owner of Eastside Karmany in Dallas, Texas and has taught yoga for 16 years.
A former music educator, Amy teaches flowing, yet powerful classes infused with the rhythm and grace of her music and movement days. Her classes create a sense of community and connection where students can grow and explore without fear or judgment.
Her training began in 2003 at American Power Yoga. She has studied under seasoned teachers including Beryl Bender Birch, Rod Stryker, Dharma Mittra, Aadil Palkhivala, Ana Forrest and Shiva Rea. She has also presented at the Telluride Yoga Festival, Texas Yoga Conference, Austin Yoga Festival, OYUSA, and the I AM Festival and does consulting with various studios in Texas and Oklahoma.
More Public Educational Programs:
In conjunction with Presence: An Exploration of Aging Through Art, Oglebay Institute will host a series of learning and community-building events. Programs explore the various facets of aging and how art can play a role in that experience. All programs are free and open to the public.
Pre-registration is recommended. Space is limited. Visit the links below or call 304-242-7700 to register.
Journey Through Dementia
6pm Thursday, March 5; Stifel Fine Arts Center
Presence Opening Reception
6:30-8:30pm Thursday, March 5; Stifel Fine Arts Center
Senior Yoga Workshop with Amy Johnson
10am Wednesday, March 11; Stifel Fine Arts Center
Help, Hope & Understanding: A Dialogue on Dementia
6pm Thursday, March 12; Stifel Fine Arts Center
An Evening of Spoken Word featuring Marc Harshman
6pm Thursday, March 19; Stifel Fine Arts Center
Dr. Susan Ridley and WLU Creative Arts Therapy Students
6pm Thursday, March 26; Stifel Fine Arts Center
Isadora Kosofsky Discusses Senior Love Triangle
6pm Thursday, April 2; Stifel Fine Arts Center
Senior Love Triangle
April 3-5; Towngate Theatre
It's Never Too Late: Creating Art Later in Life
6pm Thursday, April 9; Stifel Fine Arts Center
NEA Panel on Creative Aging
6pm Thursday, April 16; Stifel Fine Arts Center
Navigating End-of-Life Care
6pm Thursday, April 23; Stifel Fine Arts Center
Stifel Fine Arts Center
1330 National Road Wheeling, WV
304-242-7700
Hours
10:00-10:45am

Free Admission