One Day Only
June 01, 2023
One Day Only
June 01, 2023
Oglebay Institute's Towngate Theatre & Cinema
2118 Market Street
Wheeling, WV 26003
304-232-0244
Hours
6:00pm

Free Admssion
Towngate Theatre hosts the Ohio County Public Library Summer Reading Program, A Neighborhood of Stories for a free movie night and a guided tour of the theater.
The program takes place at 6pm Thursday, June 1.
The featured film is 2020's "Dolittle" about a physician who can talk to animals and embarks on an adventure to find a legendary island with a young apprentice and a crew of strange pets.
This event is free and open to the public. Guests can enjoy the program and learn more about "A Neighborhood of Stories" summer reading program from our friends at the Ohio County Public Library.

About "A Neighborhood of Stories"
Read, share, and explore our great city this summer with the Ohio County Public Library Summer Reading Program, A Neighborhood of Stories.
Earn trolley tokens as you read and attend programs throughout the summer. Tokens can be exchanged for chances to win prizes.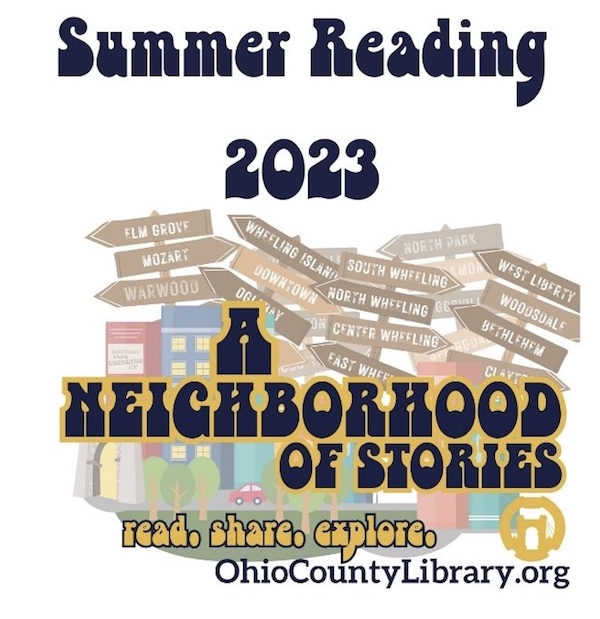 Registration for the Summer Reading Program will begin the week of May 29. The program kicks-off all week with visits to the new and improved Edgington Lane Playground, Centre Market, Garden Park Pool, and West Liberty Park. We will also host a Movie Night at Towngate Theatre on Thursday June 1 at 6 pm and a free swim on Saturday June 3 at Garden Park Pool thanks to our partnership with Wheeling Recreation.
Online registration will also be available at ohiocountylibrary.readsquared.com starting Sunday May 28. You may continue to register until Sunday July 16 at Midnight. Prizes will be revealed the week of July 3 with prize drawings on Monday July 31.
For more information, contact the Ohio County Public Library at 304-232-0244 or visit www.ohiocountylibrary.org.
Towngate: A unique movie theater in Wheeling.
A church-turned-theater, Towngate is located in Wheeling's historic Centre Market District and is part of the nonprofit Oglebay Institute. Towngate offers entertainment almost every weekend including theater, improv, live music, children's theater and more. A variety of acting classes are offered year-round.
As a single screen cinema, Towngate celebrates the significance of the small-town movie house by bringing classic films back to the big screen and featuring independent films and documentaries.
Oglebay Institute's Towngate Theatre & Cinema
2118 Market Street
Wheeling, WV 26003
304-232-0244
Hours
6:00pm

Free Admssion