One Day Only
March 06, 2020
One Day Only
March 06, 2020
Stifel Fine Arts Center
1330 National Road Wheeling, WV
304-242-7700
Hours
7:00-8:15pm

$20.00
Join instructor and Eastside Karmany founder Amy Johnson for an energizing Chakra Vinyasa Flow Yoga class, 7-8:15pm Friday, March 6 at the Stifel Fine Arts Center.
Prepare to delve into the five elements: earth, water, fire, air and ether in this 75-minute workshop. The Koshas, or sheaths in Ayurveda, are a covering of your true self, the Atman. Our culture and climate tend to keep us stuck in that first surface layer, Annamaya Kosha. Through the practice of mudras (seals), asana (poses) and meditation, we'll move from the physical body to the energetic body – one step closer to the blissful body, Anandamaya Kosha.
All levels are welcome. Please bring your own mat. $20 per person.  Pre-registraion is recommended. Space is limited.
Register online or call 304-242-7700.
Presented in conjunction with Presence: An Exploration of Aging Through Art.
More about Amy Johnson: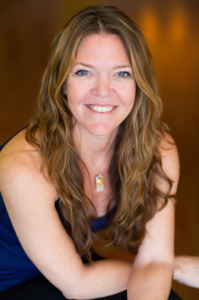 Amy Johnson is the owner of Eastside Karmany in Dallas, Texas and has taught yoga for 16 years.
A former music educator, Amy teaches flowing, yet powerful classes infused with the rhythm and grace of her music and movement days. Her classes create a sense of community and connection where students can grow and explore without fear or judgment.
Her training began in 2003 at American Power Yoga. She has studied under seasoned teachers including Beryl Bender Birch, Rod Stryker, Dharma Mittra, Aadil Palkhivala, Ana Forrest and Shiva Rea. She has also presented at the Telluride Yoga Festival, Texas Yoga Conference, Austin Yoga Festival, OYUSA, and the I AM Festival and does consulting with various studios in Texas and Oklahoma.
Stifel Fine Arts Center
1330 National Road Wheeling, WV
304-242-7700
Hours
7:00-8:15pm

$20.00